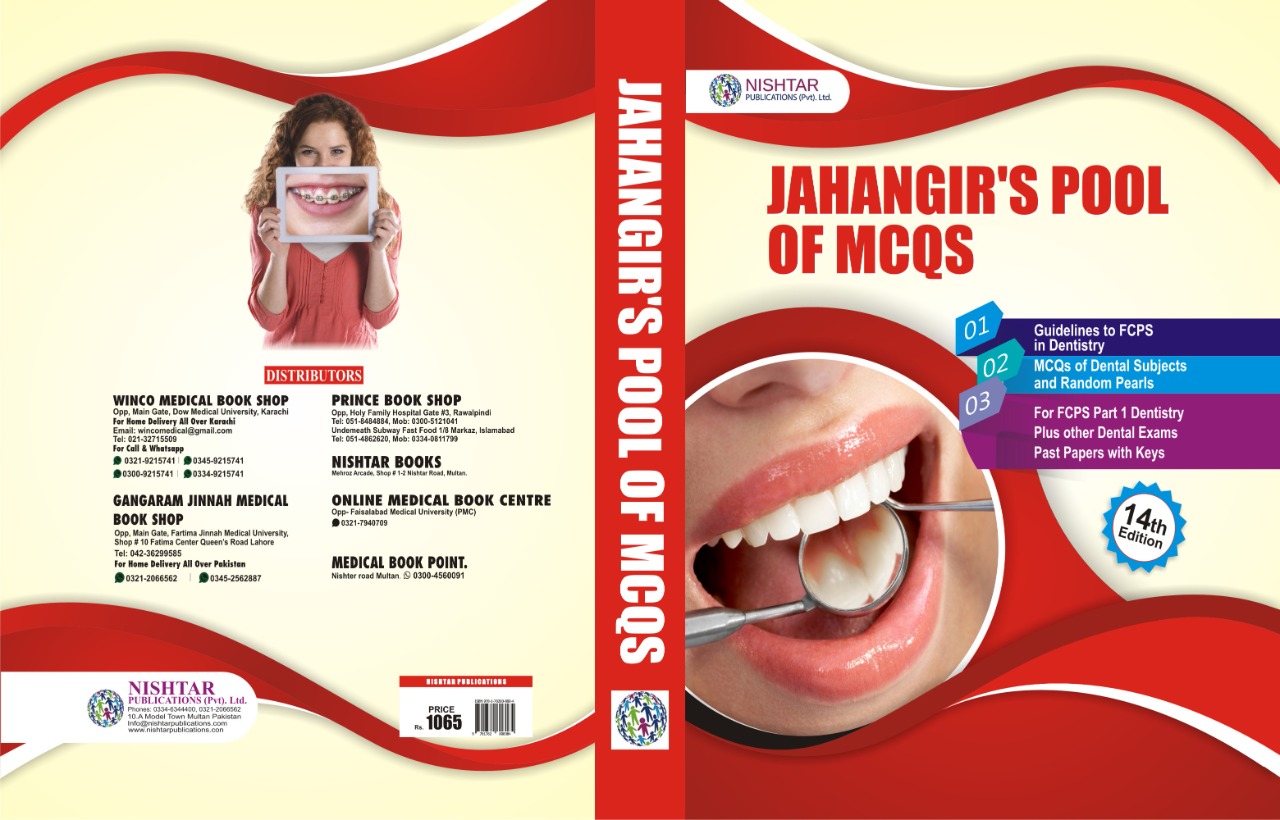 Jahangir's Pool of MCQs 14th Edition. This Book is available now.
The book is available at
Multan
Gangaraam bookshop
03004546624.
Karachi .
Winco bookshop.
03219215741
Rawalpindi.
Prince bookshop.
03005121041.
Pehsawar.
Prince bookshop.
03339111926.
Lahore
Ganagraam bookshop.
Opp Fatima Jinnah University.
03212066562.
Faisalabad
Online bookshop.
In case of any difficulty in finding the book or delivery at your doorstep. 03212066562.