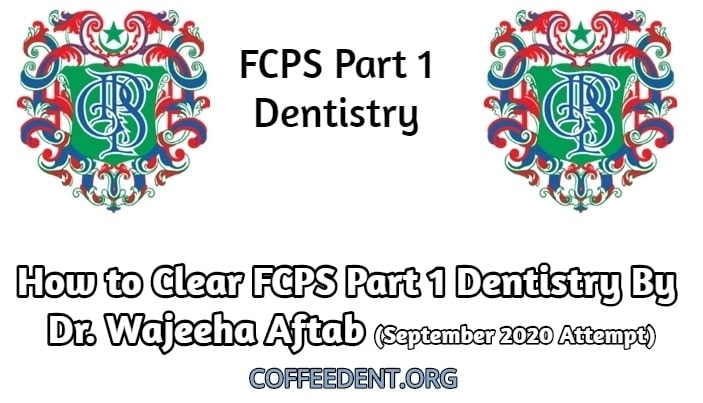 Here is what I did and what felt right for 'me'. Please note, this is a very subjective matter and what works for me may not work for you, however, since I have been requested by many, I will tell you what I did.
– Excellent book, precise and clinically relevant, does not waste time.
– I did NOT do snell, I only like high yield books which don't waste time. Snell is too big. You don't have to listen to me if you're not comfortable.
– Please get rid of the mindset that you'll only do Head/Neck. When you know fcps is unpredictable. The NBDE book has very good Upper limb, thorax, gastro. Make sure you do that. It will increase your chances of correct mcqs.
– MCQs Rabia Ali/Coffeedent
– I hate neurology so I didn't do it deep,and I suffered during my paper too. But I did it from NBDE book and entire neurology there is dentistry relevant and many mcqs are made from this book.
– Make sure to do the tracts, Upper motor and Lower motor lesions. Our entire paper was filled with it. Babinski's sign and flaccid paralysis etc
– MCQS Rabia Ali/ Coffeedent
– Excellent book again (I love American books). Very pertinent, no extra things. Many mcqs come from this book and coffeedent 's Pharmacology mcqs are also from this book.
Physiology/ Pathology- USMLE FIRST AID only
– Contrary to popular belief, I did not touch BRS.
BRS is just not my type of book. From day 1 I saw everyone suggest BRS and I tried studying from it a few times but I couldn't. Too much info and too long. But I don't mean to scare you, if you like details and have time, do it as everyone loves it.
-For me, First Aid was enough. It cleared my concepts, sometimes I had to watch a youtube video specially to understand membrane physiology or kidney. Do the tables and charts and diagrams. Many mcqs come from them.
– Mcqs Rabia Ali + Coffeedent
Dental Materials – Vijay Pratab mcqs
For Histology, Embryology, Micro, Biochem, OralPath I only did Mcqs from R.A, Coffeedent.
Do pouch and arch derivative in embryo (didnt come in my exam but in past papers yes)
In last month I started Asim and Shoaib.
SHORT BOOKS:
1) Tanveer– I just revised the first section and section 12 (Contains high yield points)
2) RafiUllah /Radiant notes are amazing if you don't have time. They cover each topic and all mcqs along with it.
In the last few days, I just solved past papers from Coffeedent. 
You should know basics of everything. Eg
1) Hypersensitivity reactions
2) Blood physio/path/blood groups
3) Nerves/vessels/muscles/collage/types of collagen etc
4) Drugs and side effects/MOA
5) Anesthesia (3 questions came this time from (Halothane,sevoflurane/enflurane etc)
6) Hepatitis/meningitis and the different causative organisms etc
7) Endocarditis and types
9) shock/Circle of willis
10) Joints, bones, gross anatomy
Don't just blindly follow someone's pattern or strategy. Do your own thing and what works for you. Keep praying and have faith in you.

Do theory a few times with mcqs and finally only do mcqs. Mark yourself and check your progress. Remember the 'only mcq' mindset isn't going to help because this time new POOL of mcqs has been introduced. For that, you need fine grasp of theory.
I'd like to add that Rabia Ali is FILLED with mistakes and if you dont do theory properly, high chances of learning the wrong answer.
Baki, it really does come down to luck too.
There isn't just one road to life. So if you get the opportunity, seek it out. I had no plans of giving FCPS but the situation changed and last minute I had to decide.
Anyways, I hope I helped.