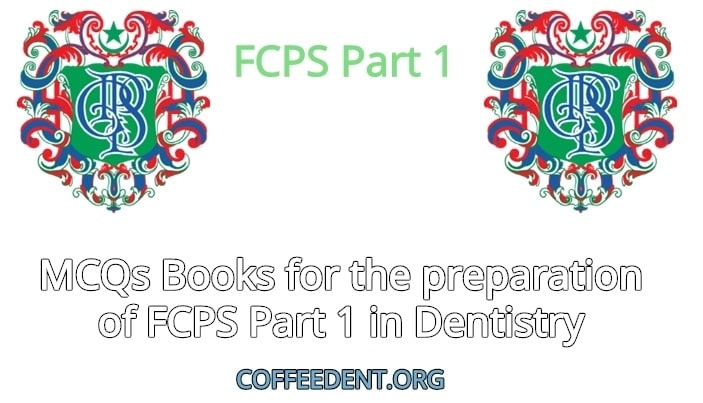 In this post we will tell you which MCQs Books you will need for FCPS Part 1 DEntistry.
Coffeedent Online Course of FCPS Part 1 Dentistry (Most Important)
(Coffeedent Online Course contains all Past Papers in Subjectwise and Chapterwise Pattern plus Mock tests are taken for each and every Subject along with Grand Mock tests specifically made to test yourself like real exam of Part 1, Exam oriented Points plus many features which will help you in your exam.
Remember MCQs are being added to coffeedent.org on regular basis.
Pools of MCQs by Dr. Jahangir Khan New Edition.

Asim and Shoib Dentistry 
Rabia Ali OR MCQs book by Dr. RaffiULLAH

Tanveer Notes
Coffeedent Course will cover your MCQs plus it will make your preparation more easy, there are so many MCQs, Important Points, Explanations plus you can check your exam Prep by taking Mock Tests in Coffeedent. There are Mock tests after each Subject to check your preparation of that subject. In the last of Course there are two Grand Mock Tests as well which are similar to Part 1 real exam in which there are paper A and paper B.
So basically this course will make your exam prep upto the mark. One more thing, we regularly upload new MCQs as well on regular basis so that you can do as much MCQs as it requires to be done.
You should not leave Asim and Shoaib Dentistry, this Book is also very important. Similarly SK Book, Tanvir Notes and Rabia Ali are important for your exam preparation.
Hopefully we have cover this topic well, if you still have questions you can ask us by commenting bellow in comment Box, we will be happy to answer you.