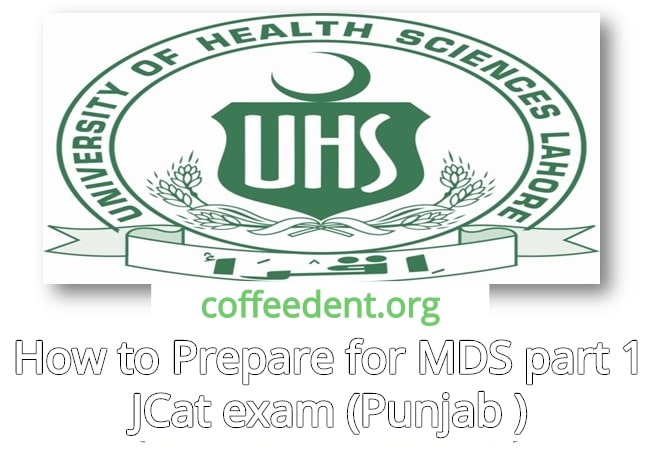 MDS part 1 JCat exam Punjab:
Basic Subjects:
Basically It has lengthy course. It includes all subjects of BDS. So prepare basic subjects/course according to FCPS guidelines.
If have short time , USMLE First Aid is enough too for basic subjects except pharma ! pharmacology weightage in paper is very less, so don't need to do anything for pharma. Rabia ali mcqs are must
For clinical subjects:
Go through important topics from main course books of all 4 subjects of final year . Plus NBDE part 2 is must along with Dentogist mcqs and explanations.
There are Repeats from Past papers.
UHS model papers are also important at last moment
MCQs distribution of Exam:
Total mcqs : 125 (Basic sciences : 55 mcqs Clinical sciences : 70 mcqs) Each mcq consist of 2 marks , total of 250 marks ! 60 percent is passing criteria ! No negative marking !
These Guidelines are shared by Dr. Ans Azam
Important Note from Coffeedent: Coffeedent Course for MDS covers Clinical Subjects, Basic Subjects, Complete UHS Model Papers and Past Papers as well. So better to do Coffeedent for MCQs of these Subjects.
Here is the Link for MDS Course ⇓:
JCAT MDS, MPhil, Public Service Commission and FCPS Residency Test